Liniment - Organic Cleanser
Regular price

Sale price

$47.00
Date d'expiration:
31/08/2025
Our Liniment is a gentle cleanser suitable for all skin types.
The combination of lime water and sesame oil creates a superfatted soap that effectively cleanses your skin.
Like all soaps, it has a basic pH. For the optimal health of your skin, we recommend using a hydrosol to restore the skin's natural pH.
This makeup remover is a very gentle, slightly superfatted surfactant (similar to a soap for sensitive skin). It is normal to observe a slight lipid film on the surface. Simply shake the bottle for 5 seconds to homogenize the content.
Usage
Apply on a cotton pad to cleanse your skin, finish with a spritz of hydrosol for a beautiful complexion. Follow up with a serum suitable for your skin.
For Babies
Clean your baby's bottom with a little liniment on a cotton pad.
Precautions
Protect the product from heat sources and light. This liniment is made with organic sesame oil and may cause allergies in individuals sensitive to tree nuts. If in doubt, perform a patch test on the inner elbow. Shake before each use.
Composition
Sesamum indicum seed oil*, Aqua, Calcium Hydroxide. *Ingredients from organic farming. *Certified Organic Ingredients. 100% natural, 50% organic.
Packaging
100ml Miron Anti-UV glass bottle with pump.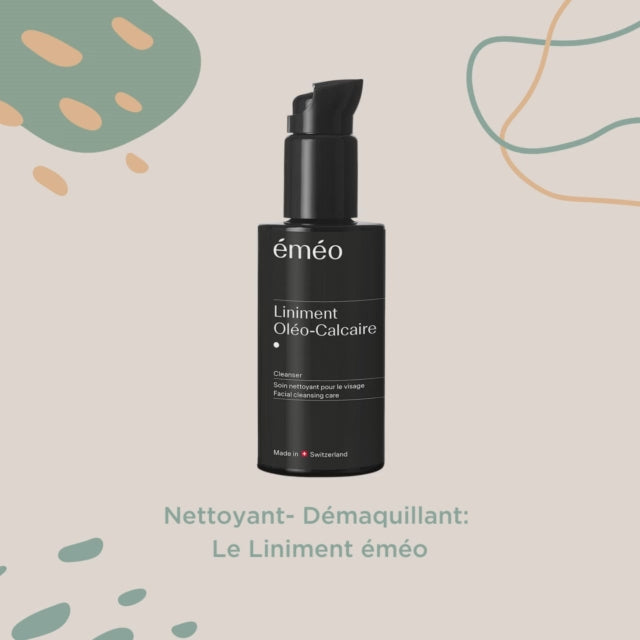 Suitable for pregnant and breastfeeding women

Maximum effect for minimum ingredients

Natural botanical actives

Formulated and manufactured in Switzerland